Our Brokers: Meet Our Team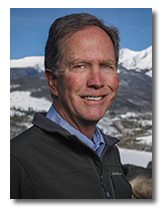 Dan Burnett

Dan Burnett has over 40 years of continuous experience in Summit County Real Estate. He works hard for you as a seller or buyer in the areas of residential, condominium, house, land, and commercial.
Let him get your deal done. Call him today at (970) 468-9137 or Toll Free at (800) 944-9601 or email him at dburnett@srgsummit.com.
Dan lives with his wife, Patti, and two daughters. Dan is a Top Producer in real estate every year, and a Mission Coordinator for Summit County Search and Rescue.

Contact Information:

Dan Burnett
(970) 468-9137
(800) 944-9601

dburnett@srgsummit.com



You can be confident in Dana Cottrell's experience and expertise throughout the Summit County area. She has represented others and can capably represent you in Summit County.
Dana has broken the real estate process down to its simplest terms. Her plan is to find out what the individual concerns of her clients are, and then address them. "I find that way I not only do my job as a professional," Dana says, "but also feel satisfied that I looked out for the best interests of another family as I would my own family."
Dana realizes that her clients are entrusting her with one of their most valuable possessions they will own in a lifetime. With honesty and integrity she will implement her knowledge, professionalism, and resourcefulness to provide dependable, caring results. She is sensitive to her clients' needs and committed to their satisfaction.
Dana's background includes years of marketing and real estate experience in Summit County, advertising and commercial production in NYC, and a BS in Journalism from CU. She is an active volunteer in the community, loves skiing, taekwondo and her many wonderful friends. She values her husband and children most in life. "Summit County is the best place to raise our family and create our future."

Contact Information:

Dana Cottrell
(970) 390-1022

dana@danacottrell.com




I am a 20-year-resident of Summit County, Colorado. I love it here. This is where I've chosen to raise my family.
Being a Realtor with Summit Resort Group gives me an intimate knowledge of not just the real estate market, but property management, resort rentals (short-term, long term and seasonal), and all the amenities that Summit County has to offer.
I've bought and sold several of my own homes and am well-acquainted with the unique market and process here in Summit County.
Buying or selling, I've got your best interests at heart and am committed to the personal attention and service required to not just get the transaction done, but to meet all your expectations in the process.
I have strong research, planning, prioritizing, and marketing abilities.
Honor, integrity, and character are at the core of my personal beliefs and when you choose me as your Realtor, you'll have no doubts that my first allegiance is to you.
I look forward to serving you!

Deb
Contact Information:

Deb Borel
(970) 389-2855




John Williams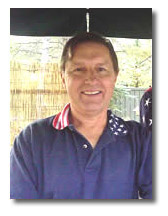 You can be confident in John Williams experience and expertise in real estate sales and marketing.

John's background includes many years of marketing, real estate and construction experience in Summit County.

As a former Sales Manger, Director of Market Development and Chief Operating Officer for Colorado companies; John will bring a high level of professionalism to his clients.

John was a tennis professional and still enjoys tennis along with fly fishing, skiing, snowshoeing, and hiking. He values his wife, family and church most of all. "I have lived in Colorado most of my life and I never cease to appreciate all it has to offer."

John realizes what clients want the most, a trusted and experienced professional. Buying and selling a home is one of the most important decisions people will make.

Whereas honesty, integrity and professionalism are commonly used phrases, just listen to one of John's testimonials.

"…John Williams has been exceptional in every phase of the project. I cannot recommend the company and John highly enough if you are thinking of buying in the area."

Contact Information:
John Williams
(970) 485-5297
john@summitcountyskiproperty.com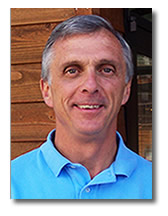 Peter A. Schutz "CPM"


Peter has over 30 years of direct experience in resort property management, vacation lodging operationsand real estate in Summit County , Colorado and in Jackson Hole , Wyoming .
A graduate of Denver University with a degree in Social Science/Education, Peter also holds a minor in Business Administration and a Certified Property Manager's Certificate from the Institute of Real Estate Management .
He is a licensed real estate broker and is active in the Institute of Real Estate Management and Community Associations Institute. Peter is past President of the Town of Dillon Economic Development Committee and is a founding member of the National Association of Realtors, Property Management Division.
Peter directs the day-to-day activities of the company, and interacts with all the brokers on a regular basis.
Contact Information:
Peter A. Schutz
(970) 468-9137
(800) 944-9601
(970) 468-2556 Fax

pschutz@srgsummit.com