John Williams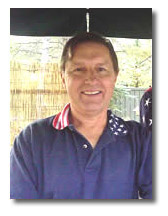 You can be confident in John Williams experience and expertise in real estate sales and marketing.

John's background includes many years of marketing, real estate and construction experience in Summit County.

As a former Sales Manger, Director of Market Development and Chief Operating Officer for Colorado companies; John will bring a high level of professionalism to his clients.

John was a tennis professional and still enjoys tennis along with fly fishing, skiing, snowshoeing, and hiking. He values his wife, family and church most of all. "I have lived in Colorado most of my life and I never cease to appreciate all it has to offer."

John realizes what clients want the most, a trusted and experienced professional. Buying and selling a home is one of the most important decisions people will make.

Whereas honesty, integrity and professionalism are commonly used phrases, just listen to one of John's testimonials.

"…John Williams has been exceptional in every phase of the project. I cannot recommend the company and John highly enough if you are thinking of buying in the area."

Contact Information:
John Williams
(970) 485-5297
john@summitcountyskiproperty.com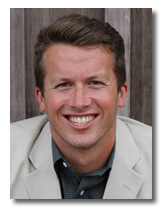 Landon Greve

Landon Greve is originally from Edmond, Oklahoma, but his love of the outdoors encouraged his family to move to Summit County in 2006. After graduating from Summit High School in 2009 he pursued his undergraduate degree in Business Management with a minor in Real Estate at the University of Central Oklahoma.
At Central Oklahoma, Landon received a football scholarship and served as the Broncos quarterback and punter for four years. His love for construction, development and real estate pushed him to get his Real Eatate license during the later part of college.
This love for construction helped him to develop a five unit Townhome complex in Frisco. In 2017, he is working on his largest project yet, a new 26 unit complex in Frisco!
Landon specializes in construction, commercial and residential investment properties and construction and resale contractual agreements. He enjoys working with the best real estate, construction and legal teams in the area.
He spends his personal time with his wife Karinne and two young boys. He likes to snowmobile, ride motorcycles, bike, ski, hike, golf, fish and work in the yard.
Landon is available to his clients 24/7 and prides himself in offering the highest forms of service. If you have any questions about the real estate market, the building process or any other facets of real estate please contact Landon.
Contact Information:
Landon Greve
(970) 485-5961

landongreve@yahoo.com