Dana Cottrell,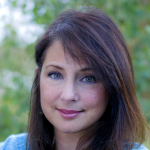 (970) 390-1022
[email protected]
350 Lake Dillon Drive
Dillon CO, 80435
Receive Email Alerts from Me
25 Years of Experience
Please give me a call or text me at (970) 390-1022 or email me at [email protected] if you have real estate questions.
Summit County is a unique place with a unique market. I believe in being a local expert so much that I am the President Elect and will be President in 2020 for the Summit Association of Realtors. This helps me stay up to date and informed on the changes in Real Estate throughout Summit County. This also makes me an informed local expert when it comes to helping you purchase or sell your mountain home.
When I work with you to buy a property, I will listen to what you love and dislike about properties and areas. This helps me find you a place to best fit your needs. When I help you sell a home I use the latest in photography and technology to best market your home. I have years of negotiating skill under my belt to help both buyers and sellers.
I have been involved in real estate in Summit County for the last 20 years and have an extensive background in marketing. I started my career in the creative department of J. Walter Thompson in NYC, which at the time was the largest ad agency in the world. I have run the marketing department of an 80-person real estate group in Summit and continue to use my experience and expertise to successfully help my clients buy and sell properties.
I have raised my children in Summit County, ski, hike and love to play pickleball. I believe in the value and the importance of volunteering in our community to make it better. I am on the board for the Summit Association of Realtors and the Summit Community Care Clinic. I volunteer at the Backstage Theatre in Breckenridge and the Lake Dillon Theatre in Silverthorne, serve on my HOA board, spent 10 years on the Summit School District Advisory Board and volunteered at the Breckenridge Film Festival. I have a BS in Production Management. As a side interest I am a Senior Tax Advisor for H&R Block.
Dana Cottrell 's Listings